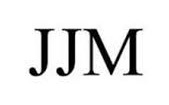 JJM Boiler Works is a design and manufacturing business located in Easthampton, Massachusetts with over thirty-two years of experience in the boiler trade. Owned and operated by Denise and George Carney JJM offers the HVAC and Hydronics industries a solution for handling low PH levels of condensate produced by today's high efficient gas boilers, hot water heaters and furnaces. Through the many engineering, contractor, wholesaler, representative and OEM contacts across North America it was determined there was an industry need for pH treatment of acidic condensate; a fireside condensate acid neutralizer. JJM tubes and tanks are available throughout the US and Canada.
Please visit http://jjmboilerworks.com/ for more information.
JJM HVAC Products
JJM Hydronics Products
Passive Tank Models:

Active Tank Models:

Inline Tube Models:
Resources:
Please click HERE to view JJM Product Resources.