The REHAU PEXa plumbing system is designed for pros.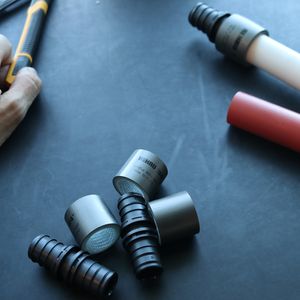 Expand, Compress, Done!
EVERLOC+® compression-sleeve fittings and RAUPEX® PEXa UV shield pipe come together to create a secure plumbing system that installs in seconds. Precise, secure connections made immediately, EVERY time in ANY weather, are instantly ready for pressure testing.
PEXa pipe flexibility helps you move fast
RAUPEX UV shield PEXa pipe offers proven durability while saving money on both materials and installation. It also means added flexibility and precision during project planning while maintaining excellent long-term flow performance and water quality.
Premium fittings offer peace of mind
Our unique EVERLOC+ compression-sleeve fittings feature the latest in fitting technology, including four sealing edges designed to deliver leak-free reliability. REHAU also offers F1960 fittings, to give installers flexibility, all under the REHAU 25-year limited warranty.
Better together
Our battery-powered tools expand the RAUPEX, then compress the sleeve, allowing for immediate pressure test. No matter the size or temperature, 2 expansions and 1 compression is all that's ever needed with EVERLOC+.
Reliability
Up to 1-year UV resistance with RAUPEX UV shield pipe, best in class for PEX pipe.
EVERLOC+ compression-sleeve fittings have four sealing edges to deliver leak-free reliability.
RAUPEX pipe resists corrosion, pitting and scale buildup. Metal piping alternatives may slowly build up scale, potentially reducing flow.