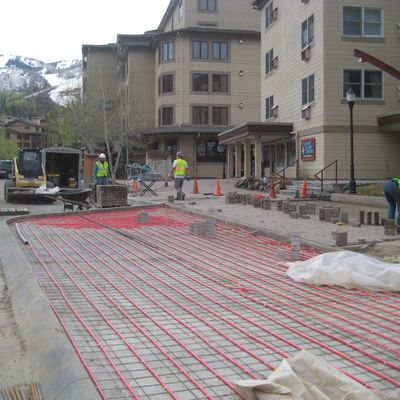 How it Works
In a SIM system, a warm water/glycol solution is circulated through a network of RAUPEX® pipes embedded in an outdoor surface, in order to melt the snow and ice above.
System controls continually monitor data provided by outdoor sensors and ready the system to begin melting.
WiFi connected controls calculate the most efficient use of energy by anticipating forecasted storms. After the surface is clear it automatically shuts off.
REHAU has the engineering expertise to help you design a system with output capacity geared to the specific conditions in your geographic area.