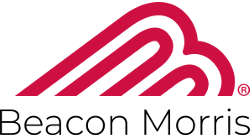 A division of Mestek, Inc., Beacon-Morris is headquartered in Westfield, Massachusetts. All Beacon-Morris products are manufactured with pride in the U.S.A. Our other products include convectors, gas & hydronic unit heaters, floor vectors, cabinet unit heaters, and commercial finned-tube. The entire Beacon-Morris family of heating products delivers the quality, value, and performance expected from the inventor of kickspace heaters.
Please visit beacon-morris.com for more information.
Beacon-Morris HVAC Products
Beacon-Morris Hydronics Products
Resources:
Please click HERE to view Beacon-Morris Product Resources.