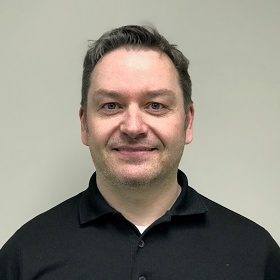 Michael Andersen
Owner
MESales is owned and operated by Michael Andersen. Michael graduated from the British Columbia Institute of Technology in 1992 with a Diploma in Petroleum and Natural Gas Engineering Technology.
Michael has been in the HVAC industry in various positions since his career began in 1993 with Kemp Agencies in Vancouver, BC. He transitioned from Inside Sales to Outside Sales to Sales Manager, with a focus on boilers, pumps and heat transfer equipment. Michael also spent time at a mechanical contracting company selling boiler replacements and service, during the late 90's. Upon moving to Calgary in early 2003, Michael spent nearly a year at HTH Heatech selling commercial, industrial and institutional hot water and steam boilers and thermal fluid heaters.
2004 gave Michael the opportunity to transition to a National Sales Manager position with Mestek, Inc. where he was responsible for the Canadian sales of RBI Water Heaters, HydroTherm boilers, HB Smith boilers, Beacon Morris unit heaters, Sterling HVAC products and baseboard radiation products. After three (3) years of extensive travel throughout Canada and the U.S., Michael chose to leave Mestek for Air Chek Industries in Calgary. He had been selling boiler, humidification, heat transfer, chimney automation and HVAC products at Air Chek until his formation of Mechanical Equipment Sales Company, Ltd. in 2011.